. . . and we are off to nashville!
while we are gone, how about a little sale? use coupon code BIRTHDAY32 for 32% off any item in
the shoppe
.
i also have one more little gift for you. this week, i began
accepting sponsors
. this giveaway is for a one month large ad (200x160). if you have a blog, shop, or site you want to promote that fits the atmosphere of annalea hart, this giveaway if for you.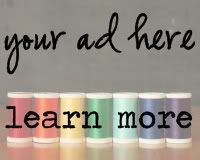 leave a comment for a chance to win a spot. you must be a follower of the blog to be eligible. please leave your e-mail, so i can get in touch with you. the giveaway will remain open until sunday 3/27.
you can find giveaway no.1
here
.
you can find giveaway no.2
here
.
you can find giveaway no.3
here.
thank you for all of the birthday wishes this week. have a lovely weekend!